Out with the old
My previous homelab, although functional was starting to hit the limits of 32GB of RAM, particularly when running vCenter, vSAN, NSX, etc concurrently.
A family member had use for my old lab so I decided to sell it and get a replacement whitebox.
Requirements
Quiet – As this would live in my office and powered on pretty much 24/7 it need a silent running machine
Power efficient – I'd rather not rack up the electric bill.
64GB Ram Support
Nice to have
10GbE
IPMI / Remote Access
Mini-ITX
Order List
I've had a interest in the Xeon-D boards for quite some time, the low power footprint, SRV-IO support, integrated 10GbE, IPMI and 128GB RAM support make it an attractive offering. I spotted a good deal and decided to take the plunge on a Supermicro X10SDV-4C+-TLN4F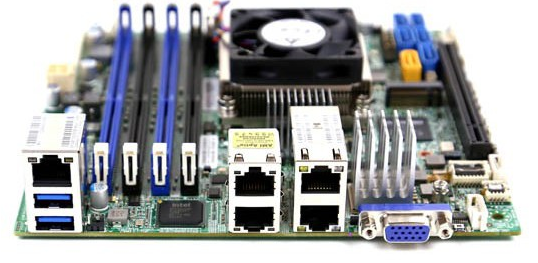 As for a complete list:
Motherboard – Supermicro X10SDV-4C+-TLN4F
RAM – 64GB (4x16GB) ADATA DDR4
Case – TBC, undecided between a supermicro 1U case or a standard desktop ITX case
Network – Existing gigabit switch. 10GbE Switches are still quite expensive, but it's nice to have future compatibility on the motherboard for it.
I've yet to take delivery of all the components, part 2 will include assembly.