TLDR; Repo can be found here (Be warned, I'm at best, a hobbyist programmer and certainly not a software engineer in my day job)
I've been recently getting acquainted with Pulumi as an alternative to Terraform for managing my infrastructure. I decided to create a repo that would do a number of activities to stand up Rancher in a new K3s cluster, all managed by Pulumi in my vSphere Homelab, consisting of the following activities:
Provision three nodes from a VM Template.
Use cloud-init as a bootstrapping utility:

Install K3s on the first node, elected to initialise the cluster.
Leverage K3s's Auto-Deploying Manifests feature to install Cert-Manager, Rancher and Metallb.

Join two additional nodes to the cluster to form a HA, embedded etcd cluster.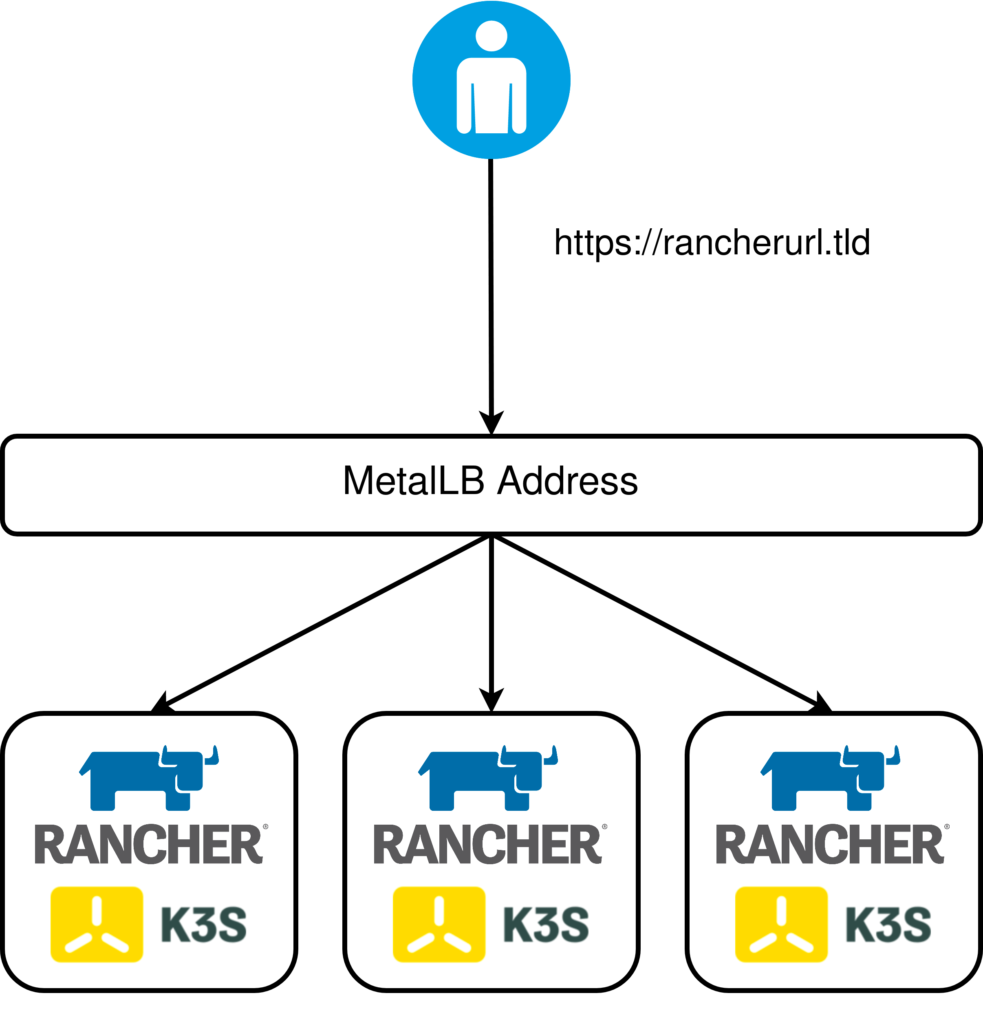 The Ingress Controller is exposed via a loadbalancer service type, leveraging Metallb.
After completion, Pulumi will output the IP address (needed to create a DNS record) and the specified URL:

tputs:
    Rancher IP (Set DNS): "172.16.10.167"
    Rancher url:        : "rancher.virtualthoughts.co.uk"

Why cloud-init ?
For this example, I wanted to have a zero-touch deployment model relative to the VM's themselves – IE no SSH'ing directly to the nodes to remotely execute commands. cloud-init addresses these requirements by having a way to seed an instance with configuration data. This Pulumi script leverages this in two ways:
To set the instance (and therefore host) name as part of metadata.yaml (which is subject to string replacement)
To execute a command on boot that initialises the K3s cluster (Or join an existing cluster for subsequent nodes) as part of userdata.yaml
To install cert-manager, rancher and metallb, also as part of userdata.yaml
Reflecting on Using Pulumi
Some of my observations thus far:
I really, really like having "proper" condition handling and looping. I never really liked repurposing count in Terraform as awkward condition handling.
Being able to leverage standard libraries from your everyday programming language makes it hugely flexible. An example of this was taking the cloud-init user and metadata and encoding it in base64 by using the encoding/base64 package.